Grow Your Blog: Real Life Example
Today, I wanted to share a real life GROW YOUR BLOG concept/idea with y'all…
Some of my blog friends have banned together to offer their readers a weekly "Welcome Home Sunday Series".
Welcome Home Sunday Hosts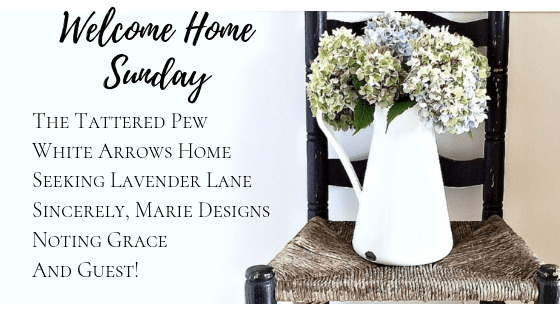 Each week the same 5 home decor bloggers come together sharing posts from the past week to inspire their readers, as well as, share a new guest blogger to their readers.
What I love about this is seeing bloggers come together to support, love and share one another with their audiences. Note: A strategy like this doesn't have to take a lot of time, but it can provide a lot of extra value to your readers!
I just want to say…
Thank you so much for having me as this weeks guest blogger, sharing my Simple Elegant Thanksgiving Tablescape! It's so appreciated.
… and KUDOS to the 'Welcome Home Sunday' bloggers for putting together this great grow your blog strategy! Well done.
Enjoy this weeks Welcome Home Sunday post (seen below), featuring yours truly as the guest blogger!